Return to Rupert's Puppy Index

Camusmor Knockando
Three months old
Rupert and Gypsy the ginger moggy get on very well. They play together and Gypsy torments Rupert dreadfully.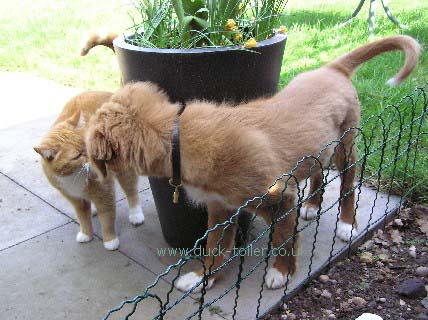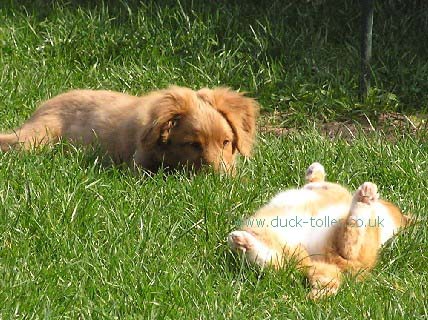 "Peek-a-boo!"

"Sniff my tummy"

"Do you think I'm daft!"

<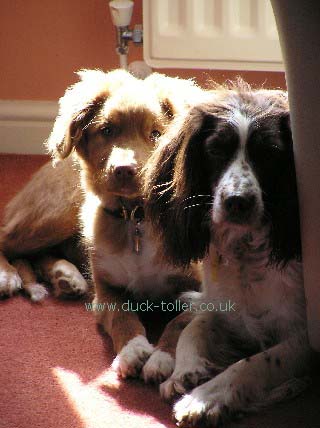 Rupert and his pals - his Uncle Spud and Monty the Westie.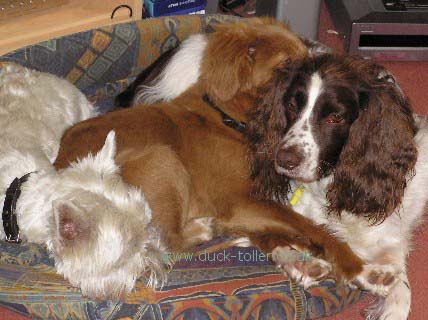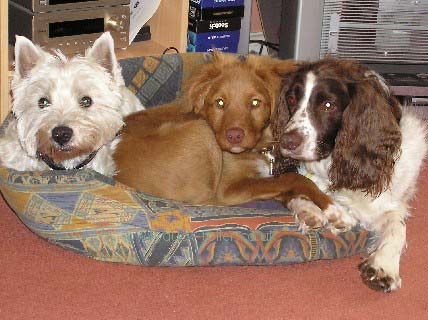 Rupert's right ear went a little "wonky" this month, a growing thing as it resolved itself later.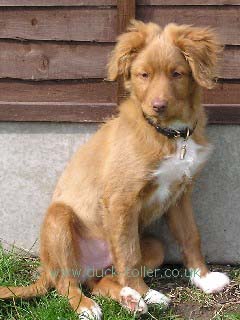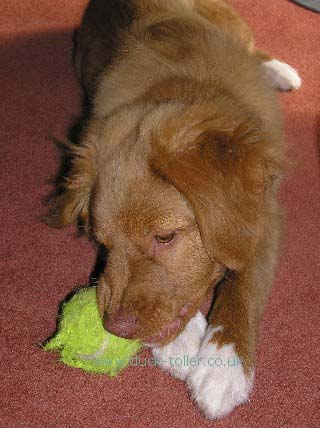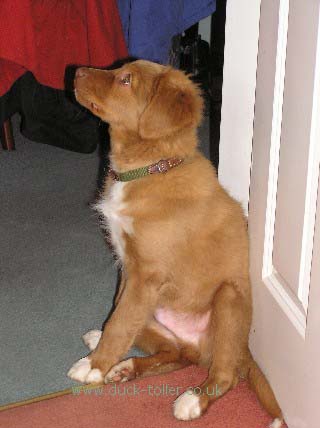 "Oh no - I've got a folded ear!" "The tennis ball has had it!" "What now?"
Rupert enjoying a chew: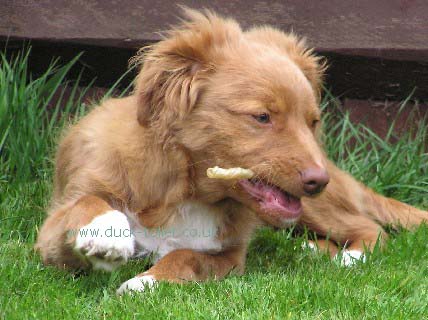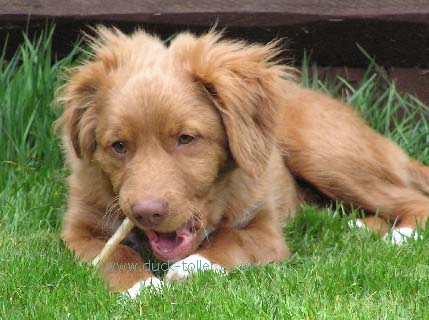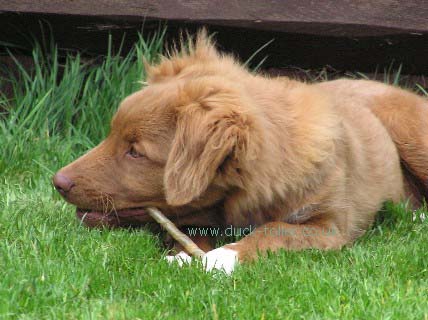 Return to Rupert's Puppy Index
Copyright &copy 2004 Rachel J Bradley